Hybrid Solar Eclipse 2023-04-20
We saw that one as total from Exmouth, lasting less than one minute. We were not allowed into the official watching place because there was an outbreak of covid 19 in our bus. However, Tora and Erik spent the observation time outside the cottage of Rob and Helen from Adelaide, where also Brett and Julie stood with their big car and telescope.
Brett Tyler and his equipment. Photo Tora Greve.
Times of the eclipse from our standpoint:
Beginning of partial eclipse 10.05 hours.
First contact. Photo Tora Greve.
During the partial eclipse we did some shadow experiments, drank some coffee with a bisquit.
Shadows on the ground. Photo Tora Greve.
Beginning of total eclipse 11.30 hours. We did not photograph much because Brett had his equipment up and running automatically and took some very beautiful pictures. We wanted to watch. End of total eclipse 11.31 hours.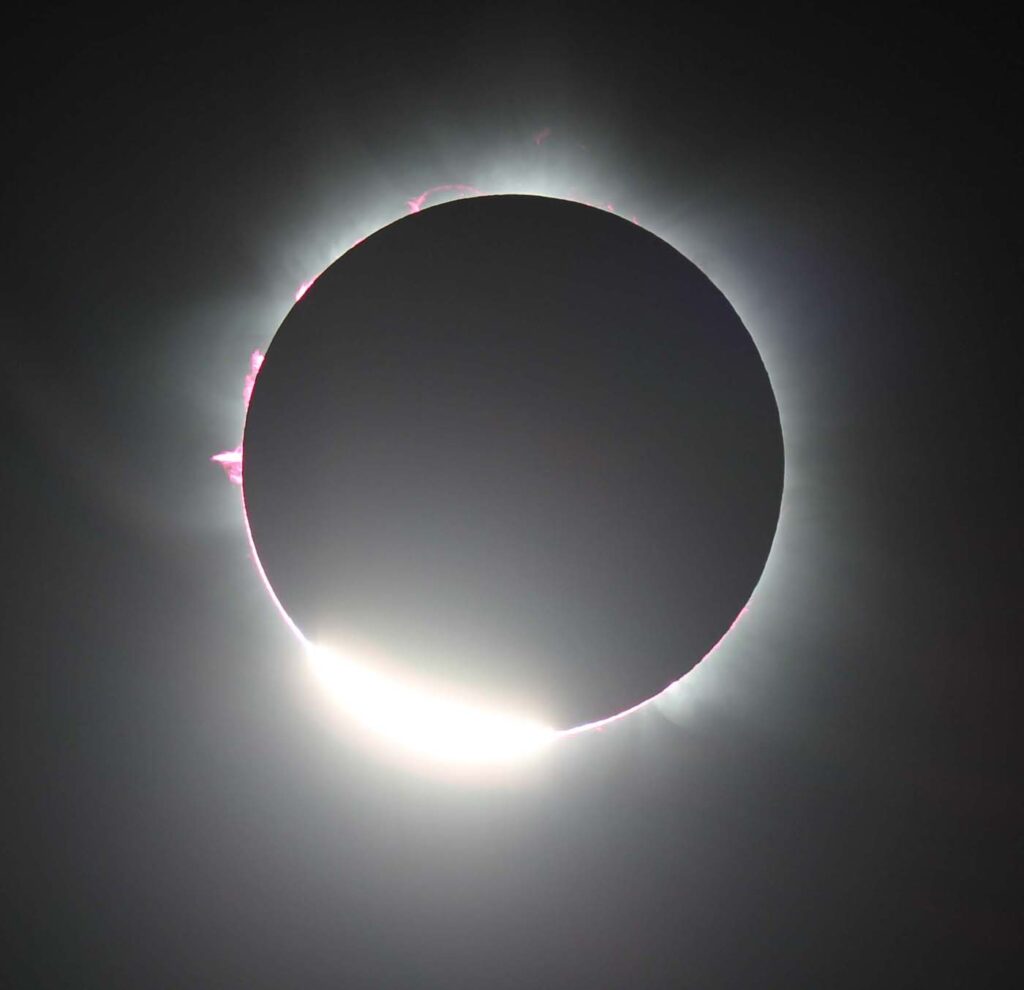 Diamondring. Photo Brett Turner.
Protuberances. Photo Brett Turner.
Corona. Photo Brett Turner.
Erik's pictures: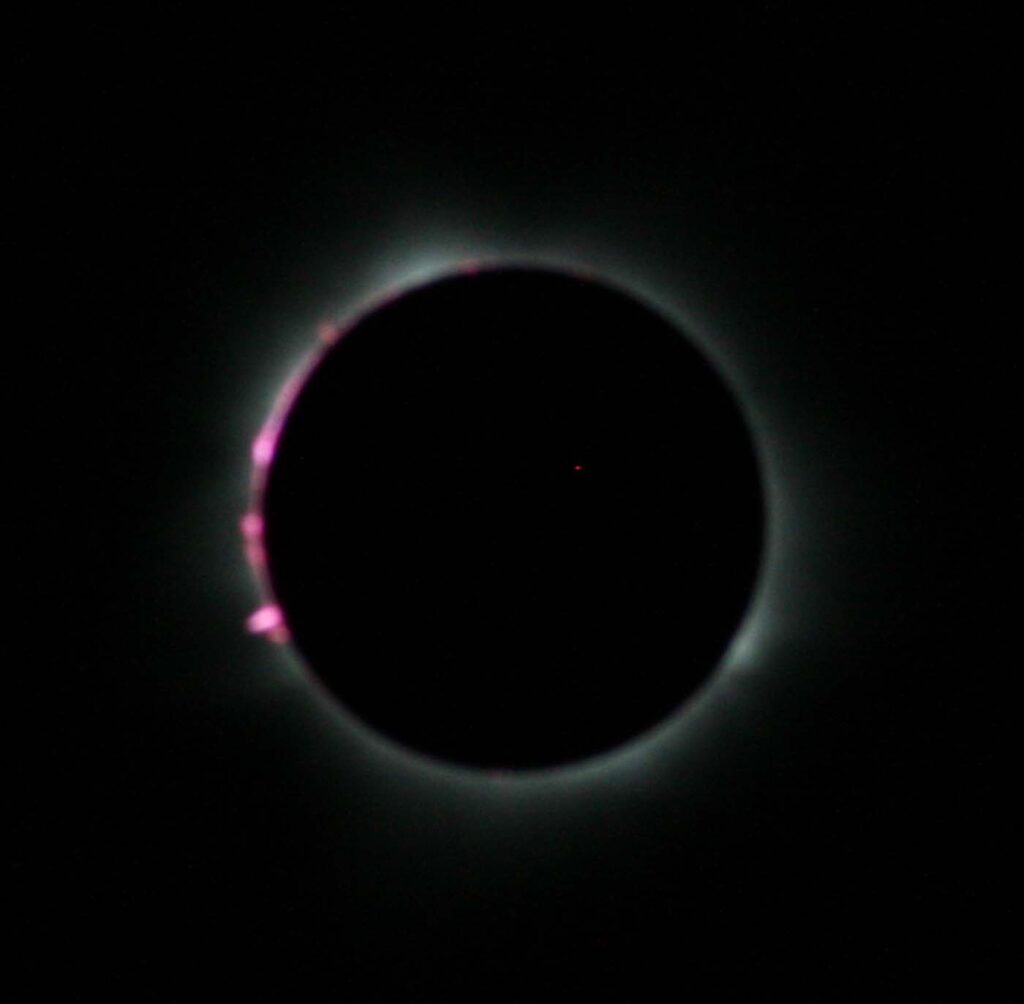 After the totality we had some champaine, served in glasses and coffeecups because of lack of equipment in the cottage.
Erik, Brett, Julie, Rob, Helen drinking champaine. Photo Tora Greve.
End of partial eclipse 13.03 hours.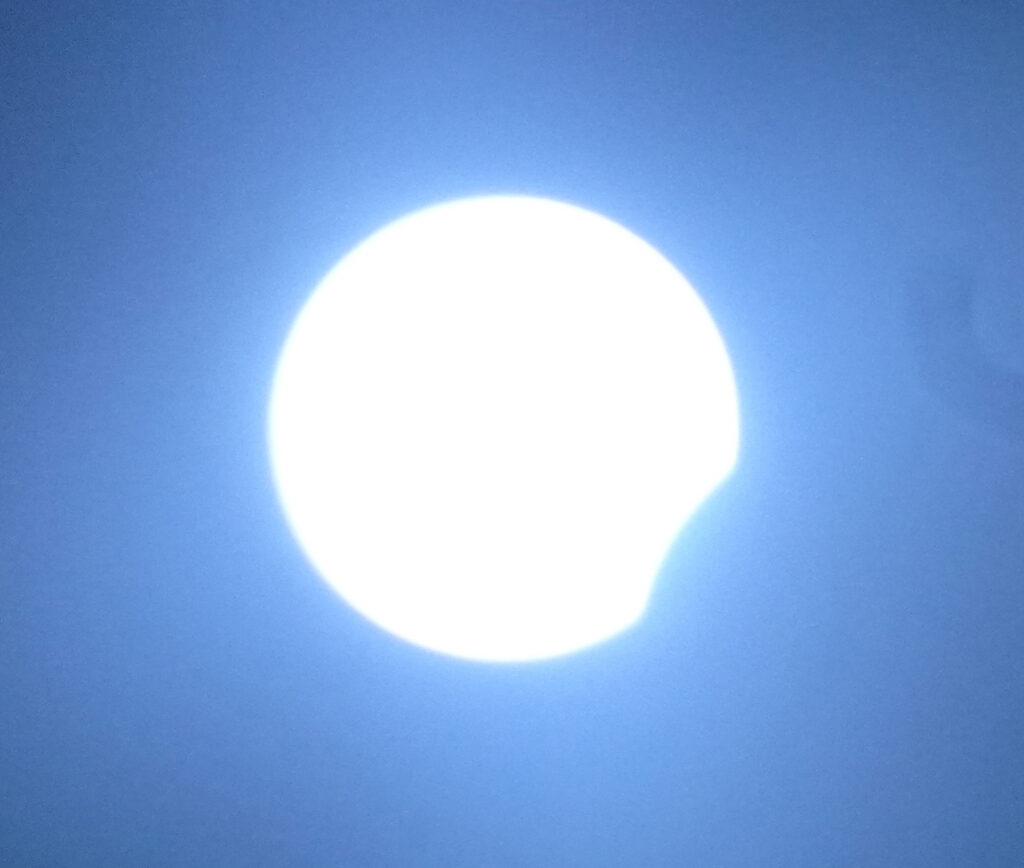 Last contact minus 7 minutes. Photo Tora Greve.